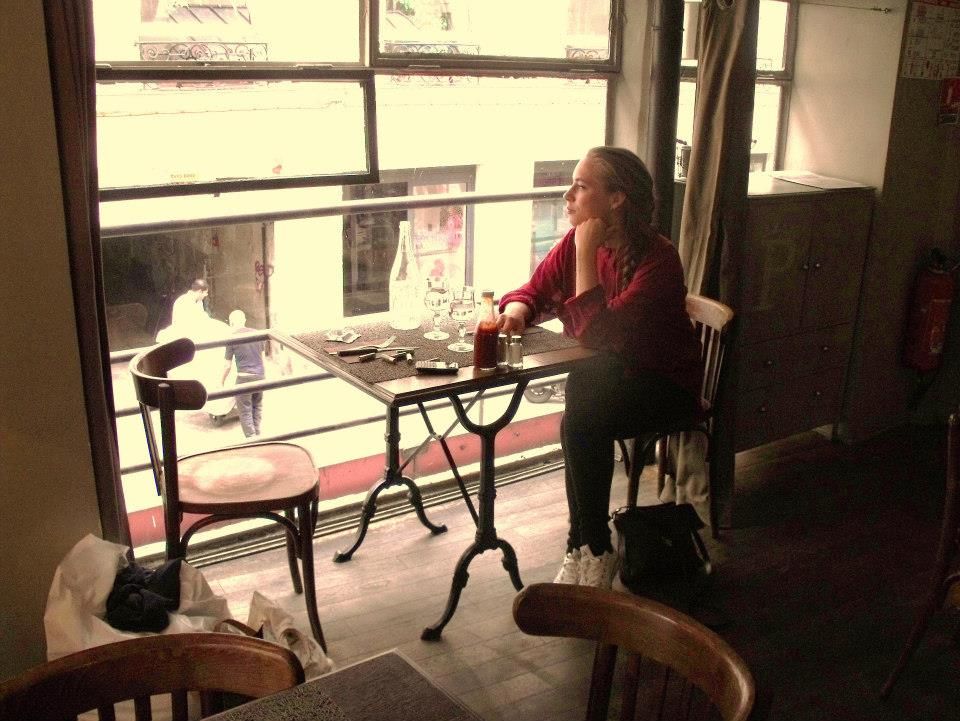 I'm up, my eyes are open and I am getting ready for work. I've finaly ordered a plane ticket for the end of this month to get me down to Germany to see my brother and OH one more thing... I'm going to London in mid-november as well (shopping, shopping and yeaaah.. Doing some more shopping). I really miss traveling and always being somewhere new. That feeling of feeling productive just by being abroad. I have a few ideas of what I want to do with this gap year of mine but gosh, it's so hard to make up your mind. I woke up at night with a head filled with so many thoughts that going back to sleep was impossible for the next two hours. I think it's time to start doing some serious research to clear my mind because man, I need my sleep.
Le pic is from this summer which I spent working in Paris.
I miss having that one day off where you just take the train to the city
and walk around and enjoy whatever café or boutique you lay your eyes on.
XX