So last wednesday when we went to Paris S was going back at night to go to this nightclub
which is free on weekdays
(omg)
and on a boat
(OMG)
but since I worked my first day the day after, I decided to be smart about it and get some rest. But here is where the part about my roomie being awesome comes in. She works at a ride when you drive around in cars and since passed her security test that day we decided to
celebrate
a little so we had some sparkling wine
(for 1,04 euros, just to throw it out there).
And since we are classy ladies
(or just living in a hotel room with no fancy glasses)
we drank it from tea cups,
with the assiette too of course.
So my point with
my roomie
being awesome is of course not just about her randomly getting wine for us to celebrate but the fact that she is
random, spontanious
and so much
fun
to be around! I just started to realize how different my whole time here
(OK so far only 2 weeks but still)
would have been without her. Since we live in a studio with 1 meter between our beds there is no way to not see each other all the time so I am so grateful I ended up staying with her. Our humour, personalities, interests and values all all similar so yeah, I was so lucky!
(And I'm happy that she says the same thing about me!)
So however hard one day at work can get I know I have someone to hang out and gossip with when I get back. So the boat in Paris did not happen for me last week but hey,
we still had a great time.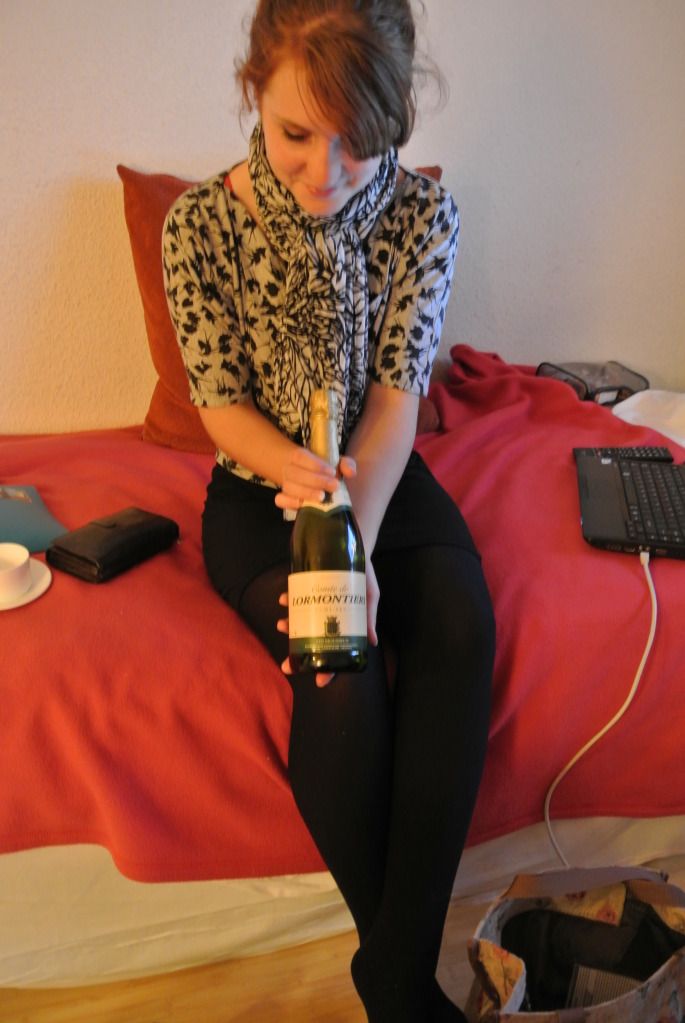 Roomie with the million dollar wine
Drinking it like real ladies.
Us two.